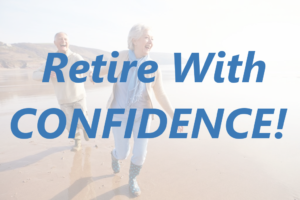 Retire With Confidence Seminar
When: September 6th, 5:30-6:30 PM
Where: Roanoke Higher Ed Center, Room 408
During this time you will enjoy a free Chick-Fil-A meal and learn how to:
Retire Worry-Free
Define Your Retirement Goals, &
Embrace Retirement Confidently
You'll learn from the best, our president Maynard L. Keller Jr., CERTIFIED FINANCIAL PLANNER™, who has over 22 years experience in the finance industry and has been helping clients retire with confidence for years. Whether you've already retired or retirement is decades away for you, you will benefit from the retirement strategies presented in this seminar.
Specifically, you'll learn how to implement strategies that will help you:
Make sure that your money lasts at least as long as you do.
Sleep better at night knowing that your financial future is taken care of.
Determine what's really important to you and your spouse in retirement.
Set realistic, achievable goals that align with your vision of the future.
This is a free event and open to the public, but seating is limited so please RSVP by email to dcolston@americanfp.us. We look forward to hearing from you!
More events TBA.