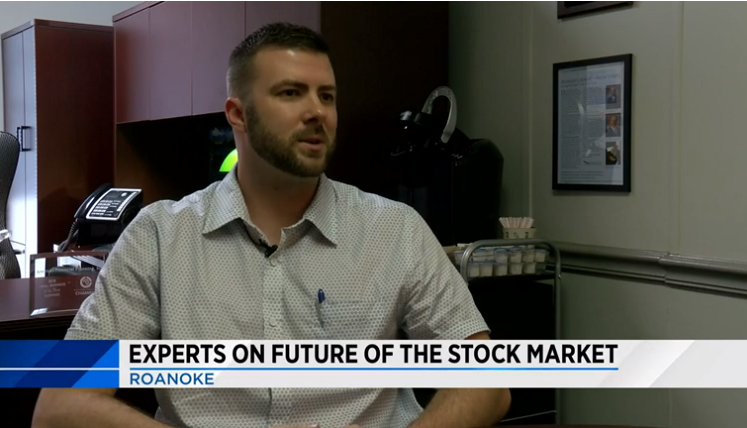 I was recently asked by our local TV station to give an interview about the current economic outlook in lieu of a recent drop in the Dow Jones Industrial Average stock index. Here was my response:
I don't think there is cause for great concern right now. GDP is still strong, unemployment is low, and retail sales were up 2% in the last quarter. The volatility that we've recently experienced is a result of the trade war with China and protests in Hong Kong. Our economy is still very strong.
I would however like to take this opportunity to encourage clients and those listening to continue to practice the strategies that I always propose. Keep buying into the markets every month and watch your accounts grow over time. If you're already in retirement then your accounts should have minimal risk already. If you're overexposed than dial back your risk to acceptable levels.
If you're already a client of ours than you know we've got your back and we're keeping an eye on things for you. Ideally you really shouldn't worry about the stock market on a daily or even weekly basis–it's our job to keep an eye on things and to shift asset allocations as needed.
Though we're 9 years into a bull market and a bear market is inevitable, now is not the time yet. Wednesday's losses in the Dow were the biggest single-day losses we've seen all year, but the market has creeped back up since then. The most important thing to take away from all of this is that regardless of what is happening, if you stick to the passive investing strategies such as "buy-and-hold" and "dollar-cost averaging" you'll come out ahead. If anything, it's a good time to buy when the markets take a dip.
For the video interview, check out WSLS10 online here https://www.wsls.com/news/virginia/roanoke/800-point-drop-in-the-stock-market-raises-questions-about-economy?utm_source=facebook&utm_medium=social&utm_campaign=snd&utm_content=wsls10&fbclid=IwAR0UqkpDR7RYrv5ayEDF322lMYkPD1hOvmZy96G8QA8qQs_jqNiqQQAsV2Y